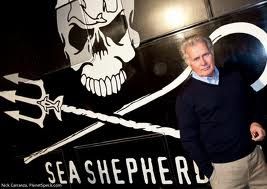 Impact Martin Sheen highlights not only stories about advancement in business, science and medicine, but also the way philanthropy is changing our society.
The TV program at www.impactptv.com is proud to have a relationship with legendary actor and philanthropist Martin Sheen.
Sheen has worked tirelessly over the years for the causes he cares about. He has been an activist fighting to stop genocide in Darfur and is a well known advocate for environmental causes.
Sea Shepherd is a marine wildlife conservation group that protects ocean life from unnecessary harvesting. In fact, in 1995 Sheen worked through negotiations with Canadian whalers on this issue that has been near to his heart.
The host of Impact has extended his conservation to land-based causes as well. He has been active as part of Project Last Stand, which works to reduce the destruction of forest lands.
While not working on the TV show, Sheen also devotes time to homeless causes. Through his work with St. Francis Food Pantries and Shelters, the actor works to improve the lives of underprivileged people around the country.
Through the SickKids Foundation, the Impact with Martin Sheen TV show host is working with other actors like Ryan Gosling, Dan Aykroyd and his son Emilio Estevez to improve the lives of children through medical and scientific advances.
Scientific research and charity extend to another cause that Sheen works on with his son Emilio. They are both active in the Walkabout Foundation, a group committed to finding a cure for paralysis and helping paralyzed individuals by working to meet their mobility needs with wheelchairs.
Through his work, Mr. Sheen is helping to improve the environment and the living conditions of people around the world. His work has brought the acclaim of former President Bill Clinton, who recently spoke at a fundraiser for the Walkabout Foundation hosted by Sheen and Estevez. Sheen's activism continues to be a beacon of philanthropy that is an example in our world.