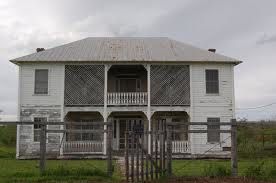 Restoring historic buildings and sites are a topic that often is reported about on the TV program Impact with Martin Sheen. As our country ages, there is more of an emphasis on preserving parts of our history for posterity. A building, a battlefield or another landmark that has been forgotten by time can be restored so that people can see a glimpse of history.
The Impact Martin Sheen TV show found there are four basic approaches to historical sites. They can be preserved, rehabilitated, restored or reconstructed.
Preservation means to essentially try to stop the aging process on a home. Special attention is paid for example to pieces of furniture that may be deteriorating due to the passage of time. The contents of the building may reflect different time periods in which people used the home.
Rehabilitation means returning the building to a given state. Unlike a preservation where much of the building is intact, with a rehabilitation some pieces of the home may be damaged beyond repair. In that case, they can be replaced with replica goods.
In a home restoration, the building is returned to reflect a snapshot in time. The furnishings and appearance of the home will reflect a moment in time and be devoid of features that may have been added later. For example, a 200 year old home might reflect the 1860s, so it would not include products and aesthetics that weren't available until later.
In a reconstruction, the entire home is replaced. Either the home has been destroyed or is damaged beyond repair. In these cases, new materials are used in the home with a goal of recreating a particular look relative to a time period.
Several factors beyond the condition of the home factor into how the home is treated. What is the building's significance? What will the home be used for after the process? What are the relevant building codes in place in the area?
Impact with Martin Sheen learned of restoration projects around the country that use these metrics to determine the best way to save historical buildings. Our show at www.impactptv.com will continue to seek out more historical buildings and tell the story of how they are being preserved for generations to come.